Rich in pure organic botanicals, and free from harsh chemicals, our luxurious and beautifully scented NEW shower gels naturally cleanse and replenish your skin. Mild and soap free, they maintain your skin's natural protective layer to deeply cleanse without drying, leaving your skin feeling smooth, hydrated, and deeply refreshed.
Their uplifting natural fragrances offer an indulgent aromatherapy experience, while their moisturising plant extracts leave your skin beautifully soft, and visibly glowing.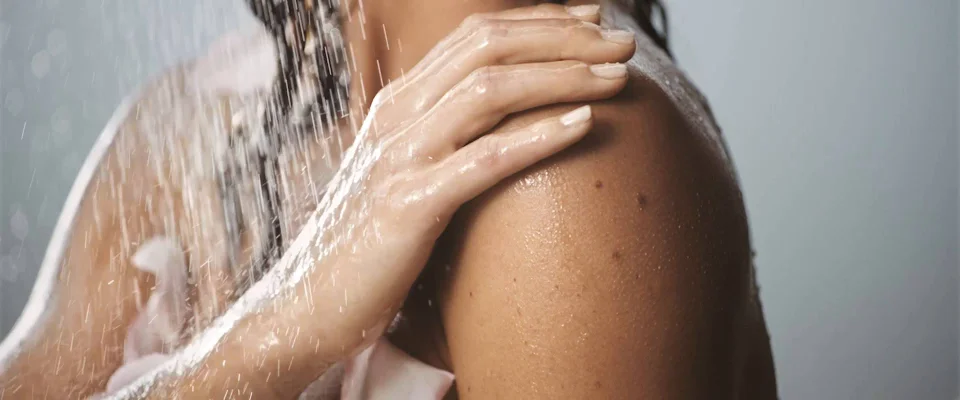 ONLY THE BEST FROM NATURE
"We've always believed that nature is the answer when it comes to caring for your skin. And when it comes to body care, that mantra takes on even more importance.
Our skin is semi-permeable, meaning it has the ability to absorb certain substances that are placed on it. That includes many skin care ingredients – whether they're natural, harsh, synthetic, or anything in between.
That's why we created of our new body care range with one clear goal: to make our new shower gels and body lotions as natural as they could be.
"Our new range took over two years to formulate. Our goal was to deliver a natural formula with as many pure botanical ingredients as possible. Our shower gels are gentle on skin, and non-drying as they are sulphate free. They have a luxurious and indulgent lather, and cleanse, nurture and replenish skin."
PAUL KENT
HEAD FORMULATOR, BODY, JURLIQUE
Indulgent shower gels free from sulphates silicones parabens soaps
BROUGHT TO YOU BY THE PUREST PLACE ON EARTH
Each of our new shower gels features a blend of pure, concentrated botanicals grown and handpicked at our organic farm in the Adelaide Hills, South Australia. Choose from four uplifting fragrances:

Choose from four uplifting fragrances:
Softening Rose
Calming Lavender
Refreshing Citrus
Restoring Lemon, Geranium
Which one will you pick?

Also available: NEW matching body lotions